The soundtrack of Omori is produced by the OMORI Sound Team and covers quite a few genres including many random snippets of sounds in their songs. The official description for the Sound Team is "☀Pedro Silva (Slime Girls) and Jami Carignan (Clover & Sealife) are making noises into microphones and playing with toy keyboards for a lovely game by OMOCAT (OMOCAT) and it is called OMORI." So far the Soundtrack can be found on the OMORI Sound Team SoundCloud and consists of these songs:
Duet (Trailer Version)
A Not-So-Empty House
The Great After-Dinner Frontier
Everything's Gonna Be A-Okay!
Bargain Bin Boys
Good Morning
Take A Load Off
Puddles
Mind Over Dark Matter
Lost at a Sleepover
Vast Forest
Another song that could possibly be in the soundtrack is My Time by Bo En which was featured in one of the first Omori trailers.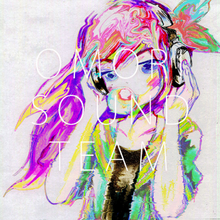 Ad blocker interference detected!
Wikia is a free-to-use site that makes money from advertising. We have a modified experience for viewers using ad blockers

Wikia is not accessible if you've made further modifications. Remove the custom ad blocker rule(s) and the page will load as expected.